Question?
Our FAQ's (frequently asked questions) page below covers most of the queries that we get, that may help you get up and going faster, especially if your question is after hours!
Or Contact Us:
You can email us, just click the email below and send us your message:
Or if you prefer, you can call us (Tip: Having the OzFlatPacks website open on your PC / Tablet is usually the fastest way to get your question resolved).
Phone us direct on or during business hours.

Web Central Office Hours:
Mon to Fri: 8:00am until 4:00pm (EST), Excluding public holidays.

Sat & Sun: Closed

Locations:
We have factories and depot outlets all across Australia. To view the locations, click here: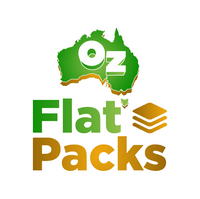 Head Office:
OzFlatPacks
Central Administration, Accounts & Technical Support
Unit 1/5 Tooth St, MITCHELL , A.C.T 2911 AUSTRALIA