Adelaide (North) - Regency Park 5010 SA (*Depot-1)
Based in Regency Park SA 5010, this Depot Outlet services the whole of Adelaide and all of the surrounding regions including Lonsdale, Gawler, Murry Bridge, Mount Barker and everywhere in-between and beyond.
You can either opt for Pick-up from the Depot Outlet (as it will be boxed up ready to go, so bring your ute or trailer) or you can have it home delivered, the choice is yours.
This Depot is a 'Depot-1' type depot and is the cheapest of all the Depot types. For more information on the different types of Depots, click below:
If you are having your job home delivered, then it doesn't matter and selecting a Depot 2 option is fine and deso fine.
More information needed?:
The Depot is open for Pick-ups only
Mon-Fri 9:00am until 3:00pm
However these may change, so prior to pick-up please contact the Depot (you will be supplied with all the contact details with your dispatch email):
We hope that this information has been helpful for you.
If you need further help or more information on this topic please:

Thank you,
From all the team at OzFlatPacks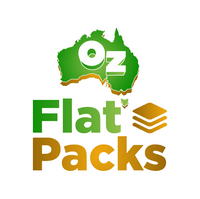 Locations are in the Map Options