Benefits: OzFlatPacks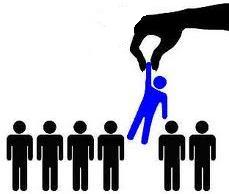 Why Choose Us?
At OzFlatPacks we allow (no, encourage is more the word) you to step outside the world of modular and have perfectly designed and manufactured cabinets. Cabinets that work with your room layout & design choice, that will maximise the space available and at the price of an off-the-shelf flat pack.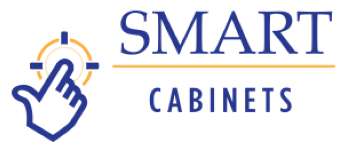 Smarter Flatpack Cabinetry
What are Smarter Flatpack Cabinets? Smarter OzFlatPack cabinets are fully customisable in Height, Width AND Depth PLUS you have the unique ability to select from a full range of options to truly custom design each cabinet to suit your exact needs and fit your space perfectly.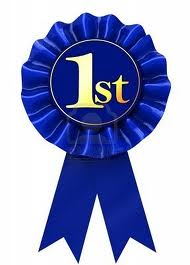 Great Website
A great website is not just one that can supply some good information (content), but one that you can get prices from instantly and also formalise a quote from. A website based entirely upon your needs (without having to send off plans or a list of cabinets). It needs to be flexible, powerful, instant, provide good content, helpful and easy to navigate. We believe that our website offers all of this, but we also believe in listening to you and making changes to suit.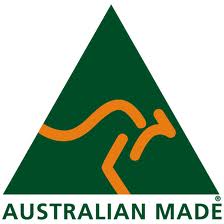 Australian Made Cabinetry
We manufacture all our flat packs right here in Australia and because we have a network of factories around Australia, we can also locally manufacture (we don't import inferior cabinets from the likes of China). Our flat packs are Australian designed and manufactured, by Australians for Australia.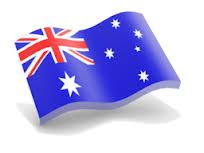 Australian Owned
We are a 100% Australian owned company. We are not some large corporate giant focused on cost cutting, higher profit taking and taking away Australia's manufacturing jobs. We pride ourselves on our quality Australian product and exceptional customer service. We have been making cabinets for over 25 years, so we have the experience and knowledge to ensure that we get your job right, the first time around.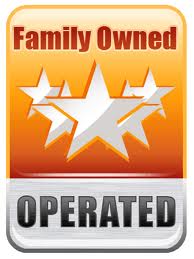 Family Owned
We are a family owned and operated business. We believe in the core family values and extend this on to our business as well. We employ local tradespeople, contribute to the local community and are actively involved in many charitable events, both as a participant, volunteer and of course, contributor. We are not some large corporate business focused solely on the bottom line, giving little back to the local community.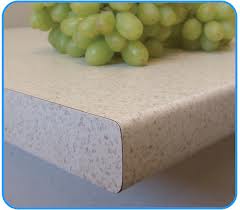 Bench Tops
We offer laminate bench tops also to complement our cabinets. Our on-line website has an easy to use, fast, bench top quoting system already built in. You can enter your own sizes and our colour range is unlimited. All our bench tops are supplied with the joints already machined in and all joining bolts required for quick assembly - unlike the likes of some of the large international hardware chains who only sell you blank strips and somehow expect you to do this yourself!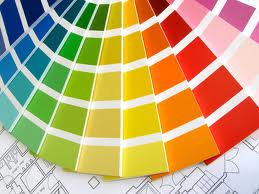 Colour Range
Unlimited colour palette available - it's your home, so you should decide what colours that you want or if you want to save a little money, you can select from the standard range of colours offered -The choice is entirely yours.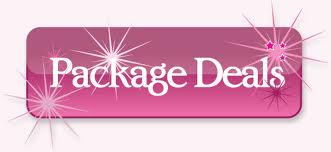 Complete Packages
We also offer complete packages in kitchens and laundries, so if you don't want to order individual cabinets or you are not sure where to start when it comes to designing, you just select the style that suits you best and get a whole package quoted instantly as a flat pack - easy. Not only that, but these packages are also flexible in size, so you can get one that perfectly fits your space as well.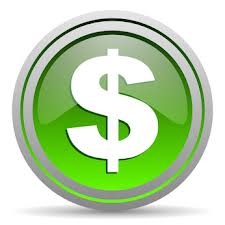 DIY & Save $$$
Do it Yourself (DIY) assembly & installation and save thousands -it is easy and thousands are already doing it.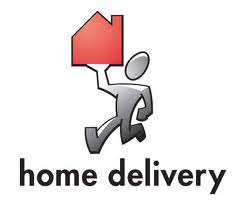 Delivery Australia Wide
We home deliver Australia wide or you can choose pick-up from your local factory or depot outlet (over 150 locations across Australia). When we home deliver, your flat pack will arrive in a purpose made, solidly constructed box. This ensures the greatest protection in transit and also means that parts or cabinets don't get lost or miss-placed by freight companies. We want our flat packs to arrive damage-free.
Easy Assembly
Our flat packs have been designed for quick and easy assemble, perfect for the DIY'er. They also come with full, easy to read instructions.

Guaranteed Exact Sizes
We guarantee that every cabinet will be made to the exact millimeter and we can achieve this as our website portal links automatically to our CNC Machinery on the factory floor. We don't need to transpose sizes manually from the website to the factory (unlike some of our competitors), as this leaves it open for error. Our website portal links directly to our factory software seamlessly, eliminating incorrect sizing and providing you with perfectly sized cabinets.

High Quality But Low Prices
Our Company Mission is to provide highest quality Australian made cabinetry at lowest possible Factory-direct prices. We do this by using the best software and CNC Machines to achieve the outstanding quality plus our buying power keeps the costs down -That's a win-win for you!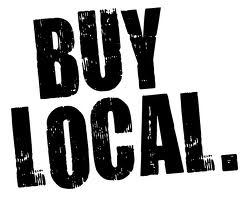 Locally Sourced Materials
Should you make a mistake or damage a part (for whatever reason), re-ordering a replacement component/s is easy & fast with OzFlatPacks, as all our components can be quickly re-manufactured as all your job details are kept on file. No need to re-purchase the complete cabinet again or wait until the next shipment comes from China in 2 months (unlike some of our competitors). It's all low cost, easy and fast with OzFlatPacks.

Made To Your Sizes
We manufacture every one of our flat packs to your exact sizes and we don't use the old 'modular' or 'fixed' set-sized system (unlike most of our competitors), as this is not the way Australian homes have been built. With our system you get everything fitting perfectly, exactly to size and the way it should be - perfect!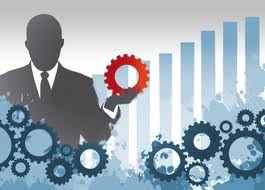 Manufacturing Software
One of the keys to a great flat pack relies on the manufacturing software, the better the software the more flexibility you have in the flat pack and the better end result. We know this and that's why since 2000 we have developed our own, in-house, state-of-the-art manufacturing software, designed specifically for the way that cabinets are build in Australia. Our system connects directly the latest CNC nesting machines, seamlessly.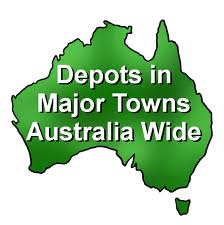 Many Factory & Depot Outlets
With over 150 Depots & Factory Outlets across Australia to choose from, picking-up your flat packs is not only close to you, but easy and convenient.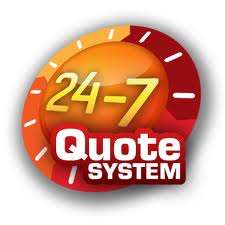 Prices On-Line
Our website is a full quoting/ordering web portal with instant pricing available on-line. No need to submit plans and wait weeks for a quote (unlike some of our competitors), The website is easy to navigate, so get started and get prices instantly today!

Quality Hardware
The hardware that we use for our door hinges and drawer runners is all A-grade German quality, the best you can own. We use Hettich hardware, as all the Hettich hardware & fittings are thoroughly tested for longevity under real world conditions. Hettich also offers their world renowned, Limited Lifetime Guarantee, so you know right from the design up, they are made to last.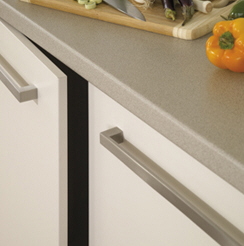 Quality Materials
We use only the best quality Australian, moisture resistant melamine board materials and all our materials exceed Australian Standards in quality, low formaldehyde emissions, chemical and toxicity levels to be considered safe (unlike imported boards from the likes of China). Australian made boards are also made from sustainable timber plantations, so you can see that all board materials are not the same, so please choose wisely and choose Australian quality!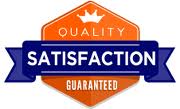 Same Quality as Custom Made
Our flat packs are the same quality (or often higher) than fully assembled cabinets from your local joiner! We don't switch or down-grade materials just because it's a flat pack - Quality is paramount with us, as our reputation is at stake and your happiness is our number 1 priority. Don't settle for imported flat packs, as these are made with sub-standard materials and are not made to last.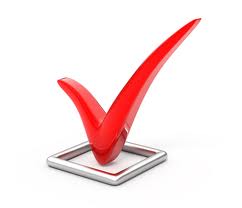 Edging Material
The edging material that we use for all our carcass and laminated doors is all the durable, impact resistant 1mm ABS edging. This ensures that it not only looks great, but is very durable for everyday living.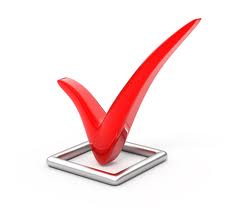 Full Range Supplied
Not just flat packs and complete packages are available via this website, but all the parts that you need to get the job done can be supplied and instantly quoted for you on this site, including kickboards, end panels, headboards, packers and all made to your specific custom sizes.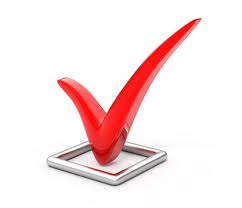 Limitless Sizings
Are you tired of mass produced products that doesn't quite fit? The sizes of our cabinets are limitless - because you can choose your dimensions to the millimetre